Taka and Rice
Think Globally, Act Locally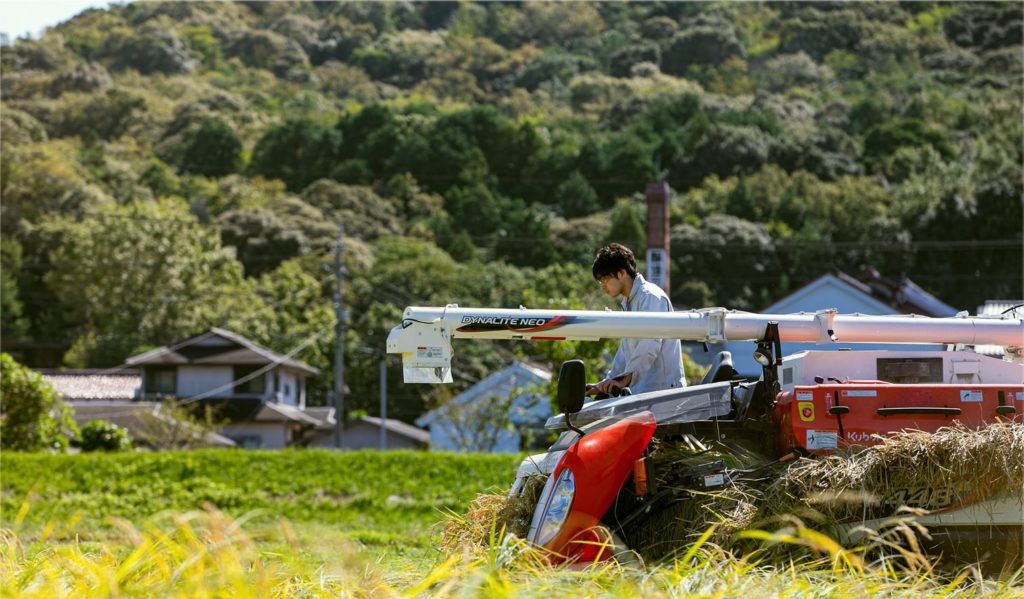 Yamaguchi-grown Yamadanishiki and
Domaine Taka
Nagayama has held fields of its own since its founding, which it traditionally used to grow rice both for eating and for brewing. In 2002, Yamaguchi introduced a prefectural initiative to start growing Yamadanishiki rice, and under guidance from Nagatani Masaharu, formerly of the National Research Institute of Brewing, we began planting Yamadanishiki. The sake we made from that rice was distributed at a local event, Hozan, but the lessons we learned are carried down to Domaine Taka today.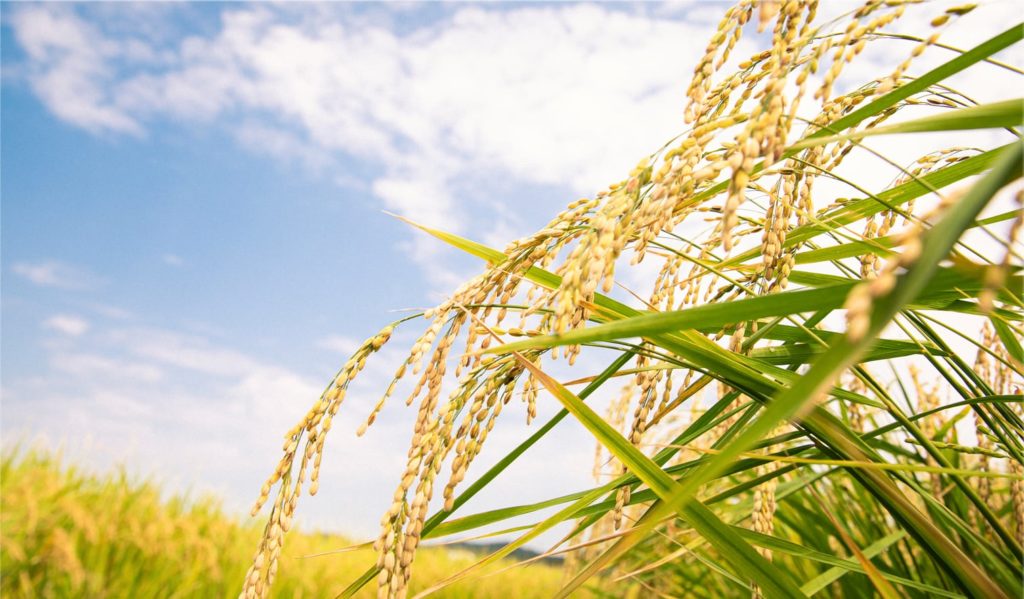 Visiting Wineries to Learn
Sake Brewing Philosophy
My personal desire to grow sake rice was strengthened by my own repeated visits to wineries in Europe, starting in 2007. I was shocked at the vast difference in philosophies the wine makers held, despite our being in similar fermentation fields. When you visit sake makers, much of the time we talk about brewing. We go on about the temperature and timing, about methods of spreading kōji, and so on. But at wineries, they almost never talk about the process of fermentation.
Their attention is focused on the grapes and on the soil they are grown in. They seemed to always be thinking about what influence the neighboring section's soil would have on their grapes, or how they could nurture the soil in the fields, or what they should be doing to protect the environment for the future. I later learned that this reticence to talk about the fermentation process (even as they study advanced fermentology at universities across Europe) is based on the philosophical view that their creations are not industrial products, but agricultural products that are nurtured by, and inherited from, the soil. My discussions with them slowly began to change my ideas about the rice fields back home in Futamatase.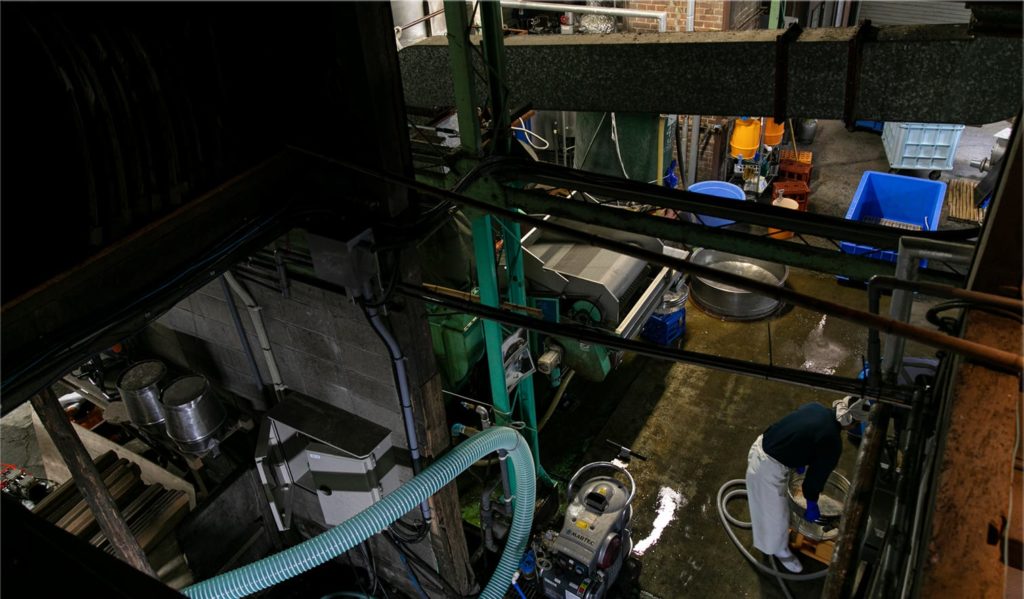 In Search of
Sustainability and Terroir
Nagayama Honke Shuzōjō celebrated its 17th year of growing rice in 2019 by establishing an agricultural corporation. We have resolved to grow our own rice for brewing sake. We still don't know exactly what kind of influence this will have on our brewery's main job of making good sake for our customers, but one thing we do know is that by focusing on this issue, we are forced to confront another that we normally ignore, and perhaps take one step toward solving it: waste.
Rice harvesting inevitably results in about 6% of the grains being broken (and thus unusable), and another 13% wholegrain rice that is too small, and in the milling process an undefined percentage of the rice goes to waste. Our hope is to find ways to reduce this waste.
Another issue we must confront is that many fields can no longer be worked, or cannot be profitable growing table rice, due to aging rural populations. Locally, we are dealing with this by buying fields and working them ourselves, or by direct contracts with farms to help make them more profitable and so keep working.
Sustainability and Sixth Sector Industry Success is utterly dependent on respect and understanding of the land. They say more than 2.5 million people visit Burgundy every year to see the beautiful scenery of vast vineyards that cover the landscape. The people working those fields often use the word "terroir" to describe the character that the land and climate give their wine. The respect they hold for the land creates respect for Burgundy in the visitors coming to see the region, and in people around the world. Perhaps, in some small way, we can help create that same sense for the local area by respecting our community, and nurturing our bonds with it.
If there is any happiness to be had from Nagayama Honke Shuzōjō making sake, I would like it to be measured not in what profit comes to the business itself, but in what good we can accomplish with the people of our community. If it is true that there is an inherited spirit of charity in our company, then that is how I would like it to be displayed.